Team Apparel, Jerseys, and Uniforms
Every great Minneapolis sports team deserves great-looking team apparel! Spark Embroidery & Printing understands the power of high-quality sports uniforms and gear. An attractive and professional design will transform a diverse group of individual players into a cohesive team, ready to win on the field! Or at least look like winners on the field!
Whether you or your organization are looking for team jerseys, sweatshirts, hoodies, or other sports apparel, our Minneapolis team apparel experts will make sure your team apparel has a competitive edge.
Are you gearing up for a big company event? Planning your company's annual softball game to build team morale? Then look no further. Give your team members matching jerseys, shirts, or team sweatshirts! This is an easy way to add some fun, customization, and personality to your team-building events while providing team-branded apparel. We'll help you come up with eye-catching designs that match your company's branding and team's style.
Call Spark Embroidery & Printing at (814) 240-8980 for your Free Consultation with a Minneapolis Team Apparel expert!
Team Jerseys
Do you manage a youth or adult sports team? Organized sporting leagues are popular among both the old and the young. Proudly display your team's sponsors, individual player names, company logos, and custom text, along with the normal big, bold team player number on your custom-made team jerseys. Spark Embroidery & Printing is here to help design, implement, and manufacture all the apparel you need for your sports team.
We work with school sports teams, recreational leagues, competitive teams, club leagues, coaches, and tournaments, and we also make customized jerseys for sports fans. Our sportswear products are designed to be practical, comfortable, easy to move in, breathable, and, just as importantly, attractive to the eye.
Remember that a sports team jersey is one way to show your team's sponsor a return on their investment in your team. Having their company name on your team's expertly designed team apparel and sports jerseys is a popular way for small businesses to gain brand awareness and recognition while building goodwill in their local communities. This is one of the main reasons businesses opt to sponsor local area sports teams or events in the Minneapolis area. Our expert designers and team apparel printers will make sure your team's sponsors are proud of the uniforms that bear their company's name! At the same time, we'll make sure your players are proud of how good they look in their team uniforms.
While game-day uniforms and jerseys are common choices for branded team wear, don't forget the team's practice jerseys are another great opportunity to highlight your team's sponsors, school name, or logos, further cementing brand recognition in your local community.
Spark Embroidery & Printing offers a variety of fabrics, colors, printing methods, screen printing, and embroidery for you to choose from when designing your team jerseys!
Sweatshirts and Hoodies
Jerseys aren't the only sports-branded clothes that players and fans love to wear! Whether your team plays football, basketball, soccer, baseball, lacrosse, hockey, or any other sport, they all enjoy wearing team-branded sweatshirts and hoodies when the weather is cool. We have crew neck sweatshirts and hooded sweatshirts, both popular sports attire choices. Spark Embroidery & Printing provides the latest technology in textile printing, screen printing, and digital printing.
While we provide expert printing services for you to choose from, consider having your team logo or graphics embroidered on your team sweatshirts or hoodies, rather than printed. Embroidered logos not only look amazing, but the high-quality threads are long-lasting and durable.
Regardless of the custom service you choose, if you need premium high-quality sweatshirts to showcase your sports team or valued sponsors, Spark Embroidery & Printing's got you covered. We have state-of-the-art printing equipment and the printing experts to handle them, and we will easily have your team apparel order completed quickly, accurately, and efficiently.
We offer several options, from traditional screen printing and embroidery to digital printing.
As a leading Minneapolis team apparel company, we can guarantee you that any sports apparel product you order will be top quality and long-lasting. It is our goal to print error-free, beautiful sweatshirts, and hoodies, using industry-grade ink for our digital and screen prints and the finest and most vibrant threads for our embroidery projects. You can also depend on us to meet the deadlines that we agree on.
We want you to be fully satisfied with the final product. So our printing experts will be with you throughout the process, answering any of your questions, updating you on the job's progress, and addressing your concerns.
Free Consultation with Printing Experts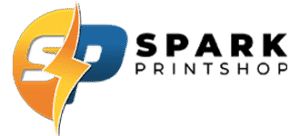 Let Spark Embroidery & Printing provide you with high-quality team apparel at reasonable rates. We proudly offer free consultation services before starting any project. We want to fully understand all your needs and requirements so we can do an impeccable job for you!
All you have to do is give us a call so we can start discussing all the specifics of your requested apparel. With Spark Embroidery & Printing, you will be fully satisfied with how your Minneapolis team apparel will turn out!
Call Spark Embroidery & Printing today at (814) 240-8980 for your Free Consultation with a Minneapolis Team Apparel Printing expert!