Cap Embroidery
If you want another way of enticing potential customers, customizing caps and hats will be a worthwhile marketing effort. At Spark Embroidery & Printing, our Minneapolis cap embroidery service can be tailored to any type of business, budget range, and promotional goals.
We have all the equipment and skills necessary to adorn your caps and hats with your company logo, name, slogan, or any other design you prefer. Whether you want simple embroidery or a more intricate design with glow-in-the-dark threads, we can cater to any customization needs and give you caps that are as attractive and durable as possible.
Aside from our efficient customization process, Spark Embroidery & Printing also takes pride in our selection of high-quality materials. We offer all kinds of caps and hats, fit for any event, weather, or personal preference. And no matter how many you order and when you want them completed, our team can deliver your caps on time and with satisfactory quality.
Discuss your marketing goals with our team today and improve your marketing results with our cap embroidery service in no time!
Call Spark Embroidery & Printing at (814) 240-8980 for your Free Consultation with a Minneapolis Cap Embroidery expert!
Customized Cap Embroidery for Businesses
As a trusted full-service printing company, Spark Embroidery & Printing makes sure that our Minneapolis cap embroidery service will be significantly beneficial for businesses of all types and sizes. We keep our custom caps and hats at reasonable prices, so even if you own a medium-sized business, you can still experience their marketing advantages.
To help you decide whether custom cap embroidery is a good addition to your marketing campaign or not, here are some benefits that come with them:
Custom caps and hats are unisex. If yours is like the majority of businesses that have both men and women as the target market, customized caps will be an effortless way of appealing to all your potential customers. You won't have to buy separate items for men and women, and even the kids can use the caps.
Appeals to younger generations. Teens and young adults tend to only wear something that's relevant to today's fashion. Fortunately, caps and hats always have a place with casual trendy outfits. We will help customize your caps to have a design that young people will feel comfortable wearing and probably take a picture of for maximum exposure on social media.
Affordable and reusable. Caps are cheaper compared to other promotional items with the same lifespan. You will also better promote your brand with them since caps are things that your recipients can actually use every day. And if you have caps left with designs that are still relevant (e.g., company name and logo), you can always give them away at another event or to your daily customers.
Non-intrusive marketing strategy. No one likes to have their activities disrupted just to accommodate some business's advertising. That is why you should utilize non-intrusive marketing tools, such as our custom caps. By simply being worn by your recipients, more people will be familiar with your brand.
Wide marketing reach. Custom apparel like caps and shirts are considered walking billboards for a good reason. Since your recipients can wear them as they go about their daily activities, they will give your brand maximum exposure wherever they go.
Lots of Cap Design Options
From the actual caps to the design they will sport, everything you need can be covered by our comprehensive Minneapolis cap embroidery service. Spark Embroidery & Printing has graphic designers who will help ensure that your caps will have an attractive, brand-appropriate design. Our offered cap choices are also as comprehensive as they can get, complete with polyester, mesh, and cotton twill caps, among many others.
Some of the caps and hats that we can customize for you are the following:
Baseball caps

Flat caps

Camo caps

Budget caps

Eco-friendly caps

Flex caps

Golf caps

Aussie caps

Beanies

Bucket hats

Aviator hats

Biker wraps

Fedoras
Don't worry if you have a hard time choosing. We'll gladly guide you through each option so you can pick the one that best fits your budget, event, brand image, and marketing goals. We even require no minimum orders!
Screen Printing for T-Shirts & Apparel
Apart from our highly acclaimed embroidery service, we also offer custom screen printing services for T-shirts, bags, and other apparel. This option is popular among small and medium-sized businesses since screen printing caters to complex customization needs without being expensive. The process is also straightforward, so it can accommodate rush and bulk orders.
Compared to embroidery, screen printing is undoubtedly faster since the machine will do the rest after the design is finalized. It can even render fine details and gradient tones with high resolution. However, embroidery is still a better option if you're after a more impressive, long-lasting design that will make your brand look more professional.
You should remember, though, that if your design has shadows, gradient tones, or small details, they need to be adjusted for it to be embroidered in the best way possible.
Full-Service Printing Company
Regardless of in what industry you belong, Spark Embroidery & Printing can customize any printed material that you need. Whether you require printables for personal use or you need embroidered apparel for marketing purposes, we can tailor our service to meet your needs and fit your specific budget range. We will cater to any designing, printing, and embroidering project with no minimum orders required as well.
The following are some of the products we can provide alongside our in-demand customized caps and hats:
Signs and banners

Window graphics

Stickers and decals

Posters

Apparel

Drinkware

Graphic design
The next time you need quality printed and embroidered materials, work with Spark Embroidery & Printing for the best custom work to aid in your personal and marketing goals.
Let's Talk – Free Cap Embroidery Consultation Today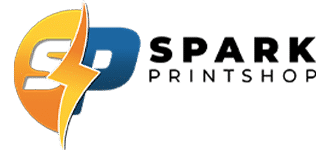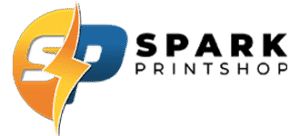 For handy promotional items that are versatile enough to match any target market of different ages and gender, our custom Minneapolis, MN cap embroidery service can give the best value to your investment. Your recipients will not only appreciate an item they can actually use, but they can also help in promoting your business by simply wearing your custom caps and hats.
Discuss your budget and expectations with our embroidery experts today, and we'll plan the most appropriate customization process for your project as soon as possible!
Call Spark Embroidery & Printing at (814) 240-8980 for your Free Consultation with a Minneapolis Cap Embroidery expert!