Large Format Printing
At Spark Embroidery & Printing, we prioritize our customers' satisfaction. Our Minneapolis large format printing service for all types of businesses is customized for optimal marketing results. Whether you want to attract more customers to your business or advertise new offerings, our printing service can help you reach your goal!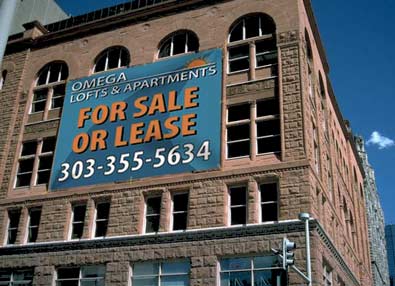 Large format printing, also known as wide-format printing or grand format printing, is a technique that gives significantly bigger graphics to increase brand awareness. Our experts utilize advanced manufacturing printers that can print graphics up to 100" in size using gray-scale or full-color ink.
Whatever design you want to achieve and the financial plan you have available, you can get signage printed on a variety of materials such as corrugated plastic, canvas, paper, cloth, foam boards, metal, glass, and even wood. Rest assured that this is suitable for both outdoor and indoor use.
Irrespective of the size or volume you consider, you can count on our large format printing specialists to achieve maximum graphics at an affordable price!
Call Spark Embroidery & Printing today at (814) 240-8980 for your Free Consultation with a Minneapolis Large Format Printing expert!
Wide Format Banner
Banners are our most famous Minneapolis large format printing products. Larger fonts, larger images, and more vibrant colors combined perfectly in our wide-format banners help improve your visibility and overall marketing results. They are also long-lasting, cost-effective, and suitable for both indoor and outdoor activities.
Quite apart from entirely modifying the design of your banner, you also could customize it to your necessities by clearly defining its size and the type of material you'd like to use. Polyester fabric and canvas are options, with vinyl being the most prevalent. Vinyl banners are strong enough to withstand prolonged exposure to frigid temperatures, particularly when printed with UV-cured ink.
There are several types of wide-format banners that you can have:
Pull-up banners

Retractable banners

Backwall displays

Point-of-purchase displays

Step and repeat banners

Pole banners

Framed banners

Feather banners or feather flags

Suspended or hanging banners
Large Format Graphics
Our Minneapolis large format printing service isn't limited to promotional banners alone. You can also use it for high ambient graphics that can improve the aesthetic of your interior, reiterate your brand awareness, and disseminate other data to the clients.
Our graphic design experts can make large visual merchandising even more impactful, inviting more consumers into your facility. Anchored with your brand colors, logo, as well as other images that have been creatively tied together, even normal passersby will be able to read and be persuaded by your advertising message.
Then, using large format wall murals and perhaps even floor graphics, you can dramatically alter your interior. Our team can easily cover your entire wall with exquisite illustrations that can publicize your brands or simply increase the indoor scene. We also can print some long-lasting floor graphics that can endure a lot of foot traffic.
Full-Service Sign Company
Spark Embroidery & Printing is the finest Minneapolis, MN printing company to work with when you need signs and graphics produced in a high-quality large format. We manage every aspect of the process, from design to printing and delivering your product. We can even install the graphics for you if necessary.
Our proficient graphic designers will satisfactorily make your layout fully ready in a proper conceptual art record, ensuring that it is transparent and vivid despite the size of your printed graphics. After the design is finalized, our industrial-grade printers will finish the job in an accurate assessment using high-quality ink.
Available at our local shop is a wide range of substrate options. This enables us to easily find the best material for your wide-format graphics based on your budget, installation location, and envisioned period of use.
We also provide the following services:
Digital printing

Screen printing

Variable data printing

Graphic design

Copying

Binding

Direct mailing services
Speak with one of our printing experts now to learn more!
Free Large Format Sign Consultation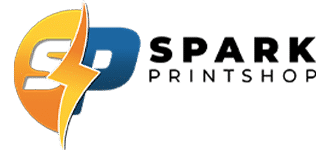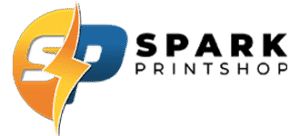 Most things are actually better when they're bigger—pretty much the same with how large-format promotional banners and graphics can better boost your business.
Getting an attention-grabbing presentation that will generate more professional appeal from the inside out is absolutely a smart move to make. Avail yourself of our Minneapolis, MN large format printing service and make a positive impact on your core demographic!
Call Spark Embroidery & Printing today at (814) 240-8980 for your Free Consultation with a Minneapolis Large Format Printing expert!