Banner Printing
Looking for a way to bring your business into the spotlight without spending too much? Spark Embroidery & Printing can make your company event more memorable using our vinyl, polyester fabric, canvas, or mesh custom banners.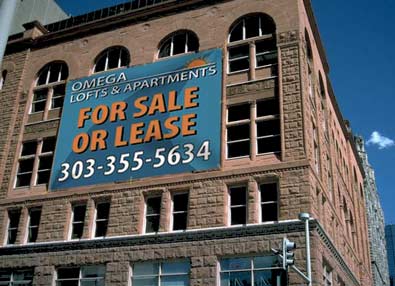 Minneapolis banner printing experts from our shop have mastered the specific art of customizing your desired promotional banners. We will give the same level of durability and beauty to your signage regardless of where you want to put it. We'll see that the size and design perfectly fit your expectations, ensuring to spread your business message to more future clients.
Your brand elements will come together to strengthen your company's voice. As you plaster the banner that our professional graphic designers crafted, we will ensure that your client list will continue to grow. Trust our long-lasting ink and durable banner material to produce the highest resolution of designs possible.
Talk to our banner specialists and realize your promotional visions now!
Call Spark Embroidery & Printing at (814) 240-8980 for your Free Consultation with a Minneapolis Banner Printing expert!
Wide Format Banners
Wide-format banners are perfect for increasing your business visibility since more people can see and be enticed by them. Through this brilliant investment, your advertising message can be read in big, bold letters by people from around your area and even afar!
Knowing the size of this banner and the number of people who can see it, we will make sure that designs and colors blend seamlessly to make the most of its purpose. Using our quality and efficient equipment, we can print your banner visibly and cleanly. Our experts will ensure that every detail of the design is in the right format to deliver your message to everyone who needs your service or product.
You can never go wrong with this type of banner.
Large Format Graphics
Spark Embroidery & Printing designs and produces large format graphics and wide-format banners.
Either positioned indoor or outdoor, our large format graphics can survive the test of time or any condition, for it is made of our finest vinyl materials. We can also personalize your banner depending on the character of your business and highlight the trademark that you want future customers to remember.
Some examples of this kind of graphics are large outdoor posters, wide window graphics, and large-format wall murals. Whatever kind and size of vinyl graphics you need, our specialist can bring them to life. It is best to speak to our printing experts about the dimensions and style you prefer for your business.
Flexible Banner Customization Options
Spark Embroidery & Printing offers Minneapolis banner printing services fully equipped to accomplish the best results for your promotional campaign. We will ensure that exceptionality and creativity will be celebrated alongside your business success.
For a high possibility of beating your business rivals, we will always ensure that your banners are customized enough to mirror your uniqueness. Our graphic designers will listen to your existing personal design subject for modification and improvement. However, we can also start from scratch and create an original and attractive design.
These are the different types of banners we offer:
Pull-up banners

Retractable banners

Backwall displays

Point-of-purchase displays

Step and repeat banners

Pole banners

Framed banners

Feather banners or feather flags

Suspended or hanging banners
Talking about banner material, the most common selections are polyester fabric, mesh, and canvas. Yet our experts suggest that vinyl is way durable and compliments UV-cured ink perfectly, making it ideal for long-term outdoor use.
Full-Service Printing Company
Aside from our Minneapolis banner printing service, we accommodate every other printing need. This includes custom graphic design, copying, binding, and direct mailing. Using our high-grade printing equipment, your business or personal banner projects will become tangible. Spark Embroidery & Printing printing experts will meet or even exceed your expectations without ruining your budget.
Whether you have a small or large-volume printing project, these affordable and attractive printables are achievable:
Business cards

Brochures

Postcards

Flyers

Newsletters

Posters

Promotional Items

Envelopes and letterheads

Manuals

Contracts and all other business forms
Talk to our printing experts today and get yourselves attractive, compelling, and durable marketing materials that fit your budget!
Let's Talk – Get Your Free Banner Consultation Today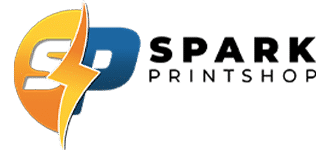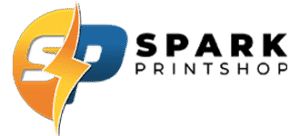 Never settle for a mediocre promotional banner. Spark Embroidery & Printing has the best offer when it comes to banner printing services. Our top-tier products can be yours at affordable rates and efficient process! Starting from your outdoor advertising tools to your captivating indoor transformation, our printing experts will make everything possible.
Contact our shop for an initial consultation, and then we can start customizing your banners and graphics!
Call Spark Embroidery & Printing at (814) 240-8980 for your Free Consultation with a Minneapolis Banner Printing expert!