Minneapolis Yard Signs
Are you looking for affordable yet highly effective advertising tools? You won't go wrong with Spark Embroidery & Printing's Minneapolis yard signs. Lightweight, durable, and high-quality, these signs can endorse any project, event, product, business, or even a political campaign that you have.
Ideal for outdoor marketing, these yard signs are made of highly durable yet lightweight corrugated plastic that can withstand damage while staying effective in spreading your message.
If you partner with our company, we can design these signs in a way that makes them stand out and highly attractive to your target market.
You can trust Spark Embroidery & Printing for these products. We are a long-time player in the signage industry, satisfying many customers throughout the years.
With our signage experts, graphic designers, and engineers, rest assured that all your signage and advertising products will be delivered at the highest possible quality. Get your game-changing Minneapolis, MN yard signs today from Spark Embroidery & Printing!
Call Spark Embroidery & Printing today at (814) 240-8980 for your Free Consultation with a Minneapolis Yard Sign expert!
Promotional Signs for Business
Many institutions like advocacy organizations, corporations, and political groups utilize yard signs in many of their campaigns. This product is popular because they offer very effective advertising capabilities without costing too much. With the right designers and signage experts from Spark Embroidery & Printing, any type of industry can make use of yard signs.
Yard signs are mainly used for the following reasons:
1. Endorsement of local events, such as competitions, athletic events, fairs, and shows
2. Business advertising of products and services
3. Promotion of special offers, best-sellers, newly released products, and the like
4. Announcements of special events, like the opening of a new business branch
5. Guiding people toward a building or an ongoing event
Spark Embroidery & Printing is ready to provide you with amazing Minneapolis yard signs regardless of your business type or industry. With our team of expert designers and engineers, we can help you strategize your signage and even build the most customized designs that you can think of. Every service and required material will be provided.
Custom Real Estate Signage
Yard signs are very much used in the real estate industry. They are very effective in endorsing open houses, buildings for sale, and business areas for rent. Many real estate agencies and agents have their yard signs customized to fit their brand well.
Spark Embroidery & Printing is ready to have your designs incorporated into our highly durable yard signs. We understand how customization is important in the real estate industry. So whatever creative vision you have, we will be happy to hear about them. We will provide you with every resource, service, product, and accessory that we have to set up your signs and achieve your goals with you.
More than our top-quality Minneapolis yard signs, we can also design and create every flyer and brochure that you might need!
Political & Campaign Signs
Aside from real estate, political campaigns are also the realm where yard signs are extremely popular due to their effectiveness in spreading messages, all for a low price.
Yard signs are amazing tools to campaign for a political candidate because of two reasons. First, they are very lightweight, so you can just easily carry them around during events or as you want to relocate them. Second, even though they are featherweight, the units we can give you are durable and resistant to damage. They can stay vivid and bright for a very long time–perhaps just in time till election day.
Your campaigns, events, and goals are important. So invest in Spark Embroidery & Printing's Minneapolis yard signs for a quality you can trust!
Free Yard Sign Consultation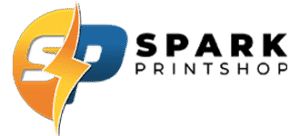 Let us be the company you trust for all your projects that need Minneapolis yard signs. We have the experts, the equipment, and every resource necessary to provide you with the best possible signage that you want.
Reach out to us today, and our experts will immediately begin working on your project! If you just need recommendations or consultation, don't hesitate to call us!
Call Spark Embroidery & Printing today at (814) 240-8980 for your Free Consultation with a Minneapolis Yard Sign expert!