Minneapolis Coroplast Signs
Spark Embroidery & Printing's Minneapolis coroplast signs are the best choice you can take if you want to have effective signs without spending too much money. You can use them for virtually anything, from events and marketing projects to even political campaigns.
Coroplast signs are more commonly known as yard signs, although they are made of a specific brand of corrugated plastic. They have properties that make them very advantageous to use. They are lightweight, making them easy to move around. But this does not mean that they are fragile. Coroplast signs are very durable, and with Spark Embroidery & Printing's top-quality equipment, the vivid prints that we can put on your signage can last for a very long time without showing signs of fading or damage.
If you need coroplast signs with a quality that you can rely on, Spark Embroidery & Printing can give you the best units. We can do every service needed in our complete in-house facilities, including designing, manufacturing, and printing. Rest assured that our team of sign experts will take great care of your products to ensure high-quality outputs. So just give us a call and get ready to receive the quality products you need!
Call Spark Embroidery & Printing today at (814) 240-8980 for your Free Consultation with a Minneapolis Coroplast Sign expert!
Promotional Signs for Business
Our company has the best signage designers and experts that can take your signage products to the next level. Regardless of the kind of business you have or the industry you are from, we can produce the best Minneapolis coroplast signs for you.
From small-scale enterprises to state-wide political campaigns, the clients we are ready to accommodate go across the spectrum. So whatever kind of cause you are trying to publicize, we are ready to offer you the best that the printing industry can offer.
Here are a few of the most common uses of coroplast signs:
1. Spreading information about local events, like fairs, competitions, and festivals
2. Advertising products or services
3. Endorsing special offers like best-sellers, new offers, or seasonal products
4. Announcing the opening of a newly opened business
5. Increasing the visibility of an event or showing directions to a venue
Spark Embroidery & Printing is here to cater to all your needs. We can't wait to hear all about your business and collaborate with you to design and produce the best possible Minneapolis coroplast signs!
Custom Real Estate Signage
Real estate is the one industry that dominantly uses coroplast signs for its business. This is why you can frequently find coroplast signage along with areas with open houses and houses for sale.
Coroplast signs make great tools for real estate agencies because they can be easily moved around lawns and neighborhoods while being sturdy and durable. Agents would most commonly have this signage customized and imprinted with their logos, names, and sometimes even their headshots to really attract customers into working with them.
As your provider of Minneapolis coroplast signs, Spark Embroidery & Printing is able to do any customization work you want to have. Just tell us the details of your creative ideas, and we'll go right down to it!
Political & Campaign Signs
Another field that greatly depends on the visual effectiveness, durability, and affordability of coroplast signs is the election campaign community.
During elections, the goal is to spread awareness about a candidate as much as possible. So people will scramble for an effective tool that they can easily move around and won't cost them a lot. Coroplast signs are the obvious ideal option.
Spark Embroidery & Printing has everything needed to build the best version of your election campaign coroplast signs. Just tell us the details, and we'll work on it as soon as possible.
Free Coroplast Sign Consultation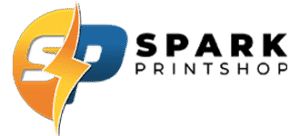 Spark Embroidery & Printing is a leading provider of signage products and services. If you need highly effective promotional tools that are durable even when used outdoors but will not cost you a lot of funds, our Minneapolis, MN coroplast signs are the best option.
If you have any queries about our services, feel free to reach out to us so you can enjoy our free consultations offered to all our clients.
Call Spark Embroidery & Printing today at (814) 240-8980 for your Free Consultation with a Minneapolis Coroplast Sign expert!